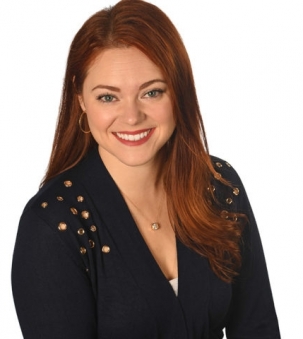 Katherine Cyr
REALTOR®
EXIT REALTY ELITE
506-737-7377
506-838-3977
About Katherine
Récemment de retour dans sa région natale à Edmundston, Katherine est une personne dévouée qui porte une grande attention au service à ses clients. Son bagage d'expérience en marketing et en gestion de projets immobiliers fait d'elle une agente immobilière d'une compétence assurée.
Katherine a depuis longtemps un intérêt pour l'immobilier et pour les affaires. À l'été 2016, elle a acheté sa première maison à revenu alors qu'elle déménageait à Moncton avec son conjoint qui poursuivait ses études en droit. En 2017, un autre projet immobilier de rénovation à neuf lui permettait de doubler le nombre de logements à son actif. À ce jour, elle continue de gérer ses logements locatifs. Lorsque l'opportunité de se joindre à l'équipe dynamique d'EXIT Realty Elite s'est présentée en 2019, elle n'a pas hésité à compléter son cours d'agente immobilière.
Le parcours de Katherine démontre bien ses aptitudes. En 2011, après l'obtention de son baccalauréat en administration des affaires – concentration marketing, elle est déménagée à Ottawa pour élargir ses horizons. Pendant ses deux ans et demi à Ottawa, elle a poursuivi ses études en gestion d'évènement et a débuté sa carrière. C'est lors de cette période qu'elle a perfectionné son anglais et a développé ses compétences en réseautage et en gestion. Remplie d'enthousiasme et de détermination, Katherine est revenue au Nouveau-Brunswick pour travailler au Congrès Mondiale Acadien en 2014. Elle a entre autres travaillé dans le milieu du développement économique et de la consultation en marketing. Ces expériences et son entregent naturel lui ont permis de se construire un réseau de contacts solide au Madawaska. Katherine a aussi travaillé en marketing à l'Université de Moncton, et elle est maintenant conseillère en communications au Collège Communautaire du Nouveau-Brunswick.
D'une curiosité naturelle, Katherine est passionnée et très ouverte sur le monde. Elle aime voyager et a toujours le désir d'enrichir ses connaissances. Elle complète présentement son MBA à temps partiel et continue d'apprendre l'espagnol dans ses temps libres. Elle apprécie grandement les activités en plein air, le cinéma et le yoga.
-
Recently back in her hometown of Edmundston, Katherine is a dedicated person who offers outstanding service to her clients. Her experience in marketing and real estate project management makes her a Realtor of assured competence.
Katherine has a long-standing interest in real estate and business. In the summer of 2016, she bought her first income house while moving to Moncton with her spouse who was pursuing his legal studies. In 2017, another real estate project allowed her to double the number of rental units in her property. To date, she continues to manage her rental housing. When the opportunity to join EXIT Realty Elite's dynamic team came in 2019, she did not hesitate to complete her real estate agent course.
Katherine's career path demonstrates her abilities. In 2011, after completing her Bachelor of Business Administration – Marketing Concentration, she moved to Ottawa to expand her horizons. During her two and a half years in Ottawa, she continued her studies in event management and started her career. It was during this period that she perfected her English and developed her skills in networking and management. Filled with enthusiasm and determination, Katherine returned to New Brunswick to work at the Congrès mondial acadien in 2014. During that time, she has worked in the fields of economic development and marketing consulting. These experiences and her natural interpersonal skills allowed her to build a strong network in Madawaska. Katherine has also worked in marketing at the Université de Moncton, and is now a communications advisor at the Collège Communautaire du Nouveau-Brunswick.
With a natural curiosity, Katherine is passionate and very open to the world. She loves to travel and always wants to enrich her knowledge. She is currently completing her MBA part-time and continues to learn Spanish in her spare time. She enjoys outdoor activities, movies and yoga.