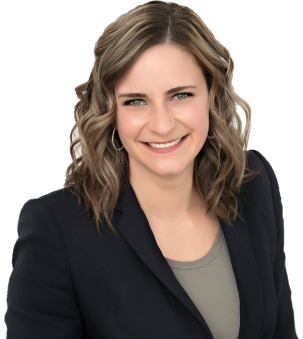 Betsy Boudreau
REALTOR®
EXIT REALTY ELITE
506-473-7004
506-423-2424
Sur Betsy
Born and raised in Saint Leonard, Betsy knows the surrounding very well.  After graduating from high school, she left home to pursue her studies in Marketing at the University of Moncton, and she received her Bachelor of Business Administration Major in Marketing in 2012.  In her years as a student she worked in retail sales, hospitality and tourism, and financial Institutions.
In 2013 Betsy decided to move back home to her roots, and she began her a career in the insurance industry in Grand Falls and Edmundston area.  Always focused on learning new skills and information, Betsy achieved her designation of Canadian Accredited Insurance Broker and received her license to sell insurance.  In her 6 years of selling and servicing insurance policies, Betsy excelled at making it easy for her clients to understand the terms and conditions of the insurance world.  She always strived to go above and beyond with customer service, client communication and professional knowledge.
Betsy always had a keen interest in real estate in the back of her mind and always dreamed of pursuing a career as a real estate agent.  In 2018, she finally took a leap of faith and completed her course through the New Brunswick Real Estate Association and launch her real estate with EXIT in Grand Falls.  after being an award-winning REALTOR® for multiple years, she decided to join forces, in 2022, with Janik Nadeau, whom she worked with in the insurance industry, and form a team to even better serve her clientele and expand her territory.
Betsy is excited to use her marketing degree, her years of experience in client communication, her insurance background and local knowledge of the area to work with real estate clientele.  From residential homes to large commercial properties, Betsy is ready to tackle and assist with all your real estate needs.  With her attention to details, her sense of organization and dedication to go above and beyond for her clients, Betsy's main goal is to make the process of buying or selling a stress-free experience.
In her spare time Betsy loves to enjoy the outdoors, travel and spend time with her family. her fiancé and her two step-children and spoil her two four-pawed assistants, Douglas and Maggie.
Née et élevée à Saint-Léonard, Betsy connaît très bien les environs. Après avoir obtenu son diplôme d'études secondaires, elle a quitté la maison pour poursuivre ses études en marketing à l'Université de Moncton, où elle a obtenu son baccalauréat en administration des affaires, majeure en marketing en 2012. Au cours de ses années en tant qu'étudiante, elle a travaillé dans la vente au détail, l'hôtellerie et le tourisme ainsi que dans les institutions financières.
En 2013, Betsy a décidé de revenir à ses racines et a commencé une carrière dans le secteur de l'assurance dans la région de Grand-Sault et d'Edmundston. Toujours soucieuse d'acquérir de nouvelles compétences et de nouvelles informations, Betsy a obtenu sa désignation de courtier d'assurance accrédité au Canada et a obtenu son permis de vente en assurance. Au cours de ses 6 années de vente et de gestion de polices d'assurance, Betsy a excellé pour permettre à à ses clients de comprendre facilement les termes et conditions du monde de l'assurance. Elle s'est toujours efforcée d'aller au-delà des attentes en matière de service à la clientèle, de communication avec les clients et de connaissances professionnelles.
Betsy a toujours eu un vif intérêt pour l'immobilier dans le fond de son esprit et a toujours rêvé de poursuivre une carrière d'agente immobilière. En 2018, elle a finalement fait le saut et a terminé son cours auprès de l'Association immobilière du Nouveau-Brunswick et a lancé sa carrière dans l'immobilier avec EXIT à Grand-Sault. Après avoir été une agente immobilière® ayant reçu de multiples distinctions pendant plusieurs années, elle a décidé d'unir ses forces, en 2022, avec Janik Nadeau, avec qui elle a travaillé dans le secteur de l'assurance, et de former une équipe pour mieux servir sa clientèle et élargir son territoire.
Betsy est ravie d'utiliser son diplôme en marketing, ses années d'expérience en communication avec la clientèle, ses antécédents en assurance et ses connaissances locales de la région pour travailler avec sa clientèle immobilière. Des maisons résidentielles aux grandes propriétés commerciales, Betsy est prêt à répondre à tous vos besoins immobiliers. Avec son attention aux détails, son sens de l'organisation et son dévouement à aller au-delà pour ses clients, l'objectif principal de Betsy est de faire du processus d'achat ou de vente une expérience sans tracas.
Dans ses temps libres, Betsy aime profiter du plein air, voyager et passer du temps avec sa famille, son fiancé et ses 2 beaux-enfants et gâter ses deux assistants à quatre pattes, Douglas et Maggie.