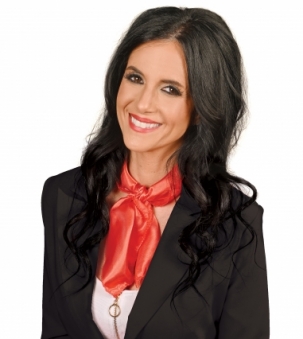 Janik Nadeau
REALTOR®
EXIT REALTY ELITE
506-737-7377
506-253-8127
506-473-1004
Sur Janik
Born and raised in Edmundston, Janik knows the surrounding very well. Janik  pursued her studies in Criminology and Psychology and received her Bachelor's degree from the University of Montreal.  She returns to college for a 2 year Certificate in the Design field, in which she pursues a career. Returning to her roots, Janik purchases and manages a successful small business in Edmundston acquiring more experience in retail sales, customer care and management.  Wanting to try something different she decides do get her Brokers Certification in the Insurance business fortifying her knowledge and her sales expertise.
Being a people person and loving customer care, Janik decides to expand her resume with real estate, knowing that she can bring quality service and peace of mind to her customers.  With all her background experience, Janik knows the real estate industry is where she belongs and looks forward to working with you.
In her spare time, Janik loves to play golf, practice the celo, paint, and garden, all while  loving to her dog and two cats.
Née et élevée à Edmundston, Janik connaît très bien les environs. Janik a poursuivi ses études en criminologie et en psychologie et a obtenu son baccalauréat de l'Université de Montréal. Elle retourne au collège poursuivant un certificat de 2 ans dans le domaine du design et mode, dans lequel elle poursuit une carrière à Montréal. De retour à ses racines après 15 ans, Janik achète et gère une petite entreprise prospère à Edmundston en acquérant plus d'expérience dans la vente au détail, le service à la clientèle et la gestion. Voulant essayer quelque chose de différent, elle décide d'obtenir sa certification de courtier dans le domaine de l'assurance, renforçant ainsi ses connaissances et son expertise en vente.
Étant une personne sociable et aimant le service à la clientèle, Janik décide d'élargir son curriculum avec l'immobilier, sachant qu'elle peut apporter un service de qualité et la tranquillité d'esprit à ses clients. Avec toute son expérience, Janik sait que le secteur de l'immobilier est sa place et se réjouit de travailler avec vous.
Dans ses temps libres, Janik aime jouer au golf, pratiquer le violoncelle, peindre et jardiner, tout en aimant son chien et ses deux chats.